This hospital grade breast pump lets you personalize your pumping session so you can pump out the most milk you can.
Adjust the speed and pressure as how you want it—go slow if you feel more sensitive, or turn it up to the maximum comfort level if you want a stronger suction strength.
Best used at home with its adjustable lighting that comes in handy at night.
Adjustable controls
Choose the speed and pressure you want.
Night light
Adjustable lighting that comes in handy at night
Anti-Backflow
Protect milk from contamination
Silent
emits a quiet, barely there hum
BPA Free
Made with BPA free material
Memory
Remembers your last pumping session history

Let i1's soft light and quiet, barely there hum accompany you in your pumping session.
Personalize your session
With i1's pressure and circulation level control, you can go slow if you feel more sensitive, or turn it up to the maximum comfort level if you want a stronger suction strength .
Speed
Massage Mode Cycle : 2 Levels available (70~80 times/min)

Breast Pumping Mode Cycle : 6Levels (30~55 times/min)
Suction / Pressure Level
Pressure in Massage Mode : 6 levels available (80~200mmHg)

Pressure in Breast Pumping Mode : 12 Levels available 80~320mmHg)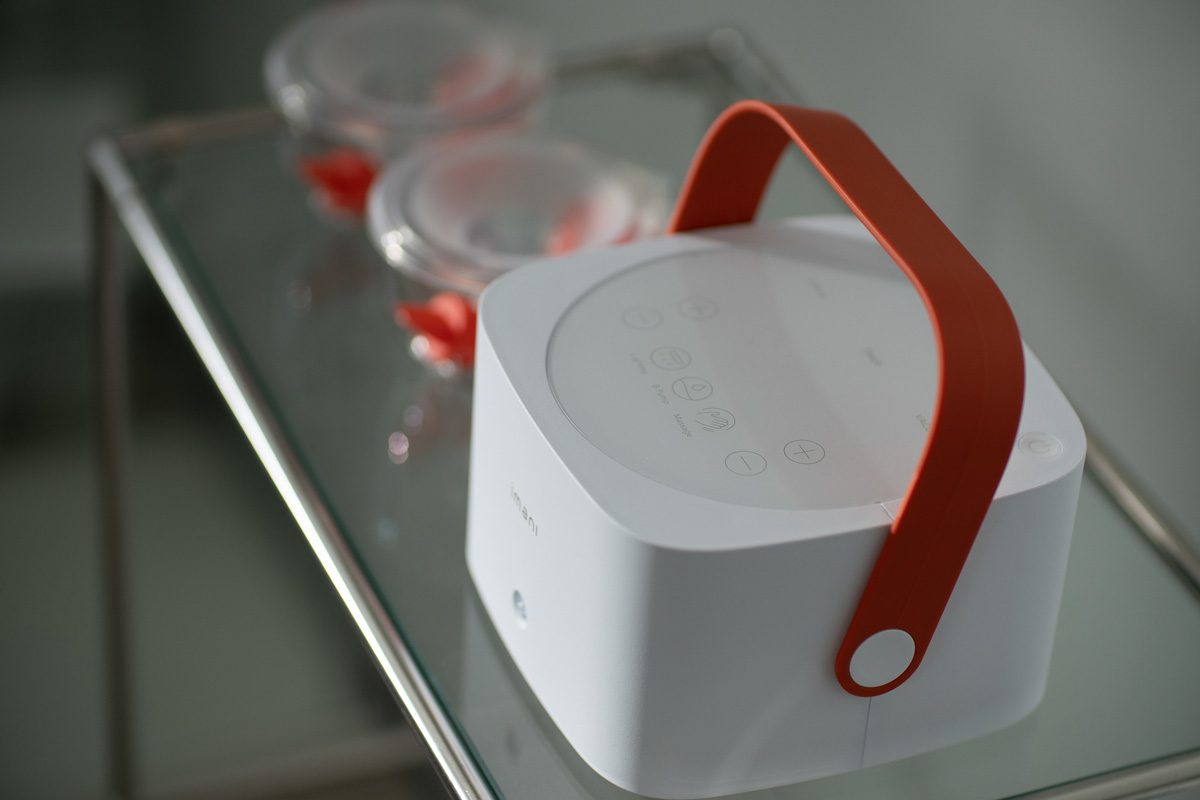 Portable: No
Memory Function: Yes
Rechargeable: No
With backflow prevention design: Yes
Modes: 2 (Massage, Pump)
Breastshield: PP
Default flange included: 24mm
Running time: N/A
Charging time: N/A
Auto-shutoff (in minutes): 30 minutes
Digital LED display: Yes
Smart Touch Panel: Yes
Suction strength (mmhg): max at 320mmhg
Battery (mAh): N/A
Main pump weight: 1.35 kg
Charging cable: 12V2A adapter
What's Included
Main body x 1
Adaptor x 1
Air hose hub x 1
Milk Connector x 2
Protector Cup x 2
Valve x 2
Protector x 2
Connector x 1
Breast shield (24mm) x 2
Manual x 1
Breast milk storage bags x 30
About Us
Our program at Healthy Baby Essentials will work directly with the lactation staff to assist new moms in obtaining a breast pump. For the new family, Healthy Baby Essentials can eliminate the time and inconvenience associated with notifying your insurance company and any paperwork involved. We can also eliminate any delay in receiving a breast pump.
Why
At Healthy Baby Essentials, Inc, we take great pride in our ability to provide the best equipment & service possible. We strive to meet every patient's individual needs. To us, only the highest level of service is satisfactory. We achieve this level of service by our attention to these important aspects of Home Health Care.
Our Mission
Healthy Baby Essentials' mission is to provide quality breast pumps throughout New England. Our customer oriented philosophy is reflected in the caring and professional manner in which we deliver our equipment and services. Customer satisfaction is our ultimate goal.